Introduction
Multi-camera tracking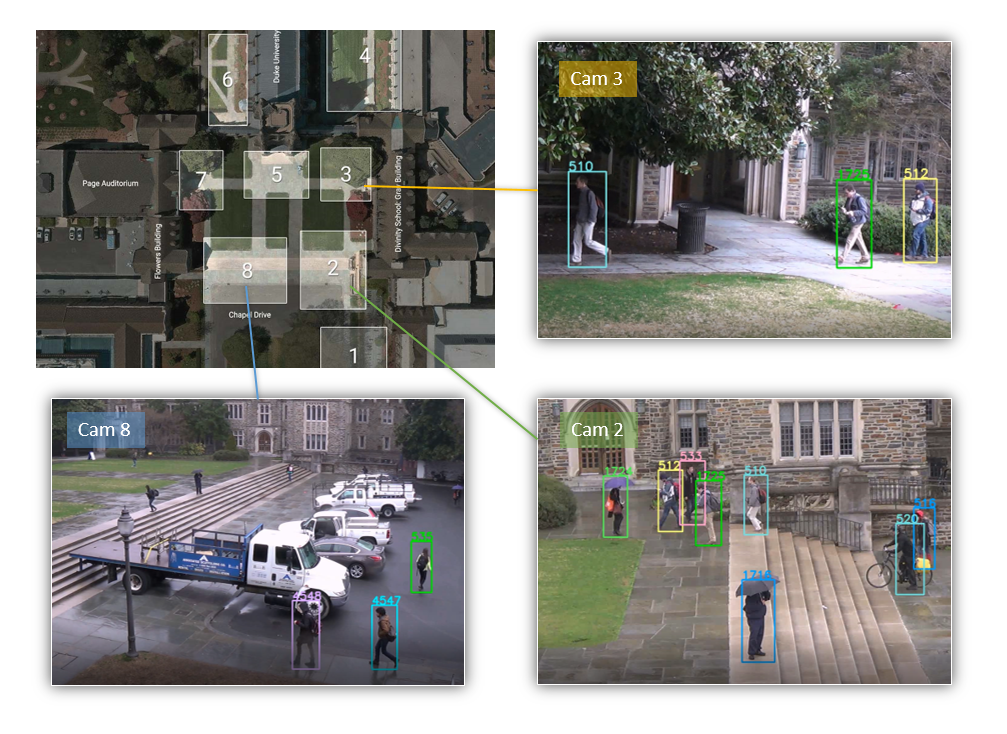 Multi-Camera Tracking (MCT) is a crucial technology in an envisioned smart city which aims to track multiple people through a network of cameras. MCT is composed of three parts: Detection, Single-Camera Tracking(SCT), and data association. Generally, the inference of deep learning network relies on a strong server with unlimited computing power and memory space. Yet considering the tremendous amount of data collected by multiple cameras in a surveillance system, it is not practical to transmit all the video data to the central server due to the limited transmission bandwidth. Instead of streaming all the information to a central server, a better approach is to deploy the system on an edge device and convey the high-level information of interest to the server for further analysis. In that case, the limited computational resources on mobile devices are what we need to take into consideration.
We proposed the multi-camera tracking system on a real-world hardware with an efficient framework to demonstrate the viability on edge devices
Person re-identification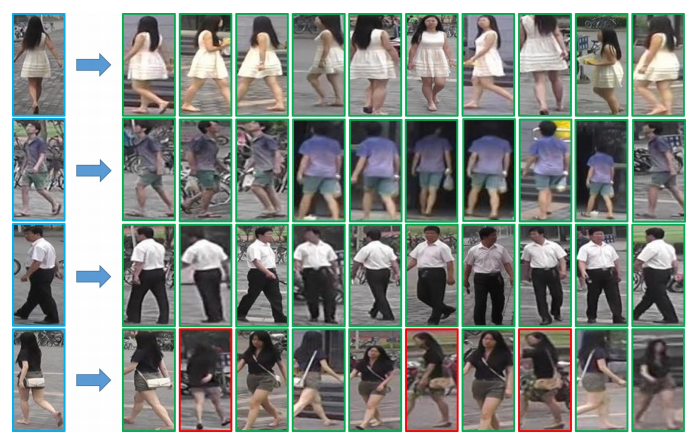 While MCT is a notoriously difficult problem to solve, a popular research topic has derived from the final step of the matching scheme, person re-identification (re-ID), which address the problem of recognizing people across cameras with visual appearance. Although person re-ID has received great improvement due to the rise of the Convolution Neural Network (CNN) with the supervised learning methods, the task of unsupervised cross-domain re-ID is still challenging owing to the lack of labelled data in the target domain.
We propose an unsupervised learning scheme of Hard Samples Rectification (HSR) for person re-ID which resolves the weakness of original clustering-based methods being vulnerable to the hard positive and negative samples in the dataset.